Land Rover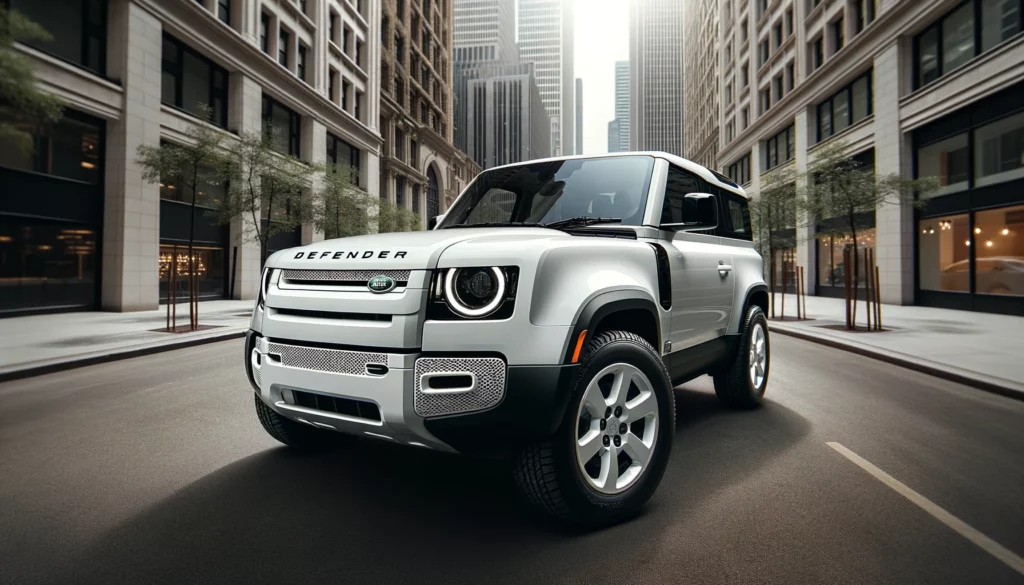 Land Rover vehicles have a rich heritage and are known for their ability to handle a variety of terrains, making them a popular choice among adventurers. They offer a range of SUVs, with the Defender being a notable model, especially the 2022 Defender V-8 which brought about significant attention due to its power and performance​1​​2​​3​.
Key Takeaways
Land Rover has managed to blend rugged utility with luxury, making its vehicles appealing to a wide range of consumers.
Land Rover Company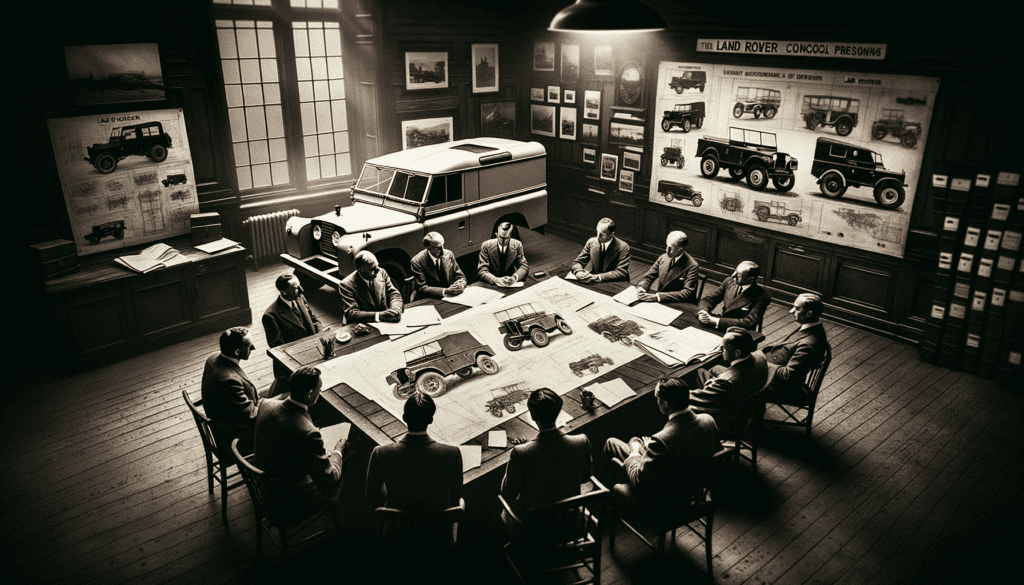 The land rover brand was started in 1948 by The Rover company started by Mr John Starley and William Sutton.
The company has since been bought and sold many times, but today has close ties with the Jaguar motor group.
Jaguar is a brand synonymous to quality motor engineering and similarly Land Rover, a symbol of British Engineering and quality pair well and share branding and build qualities.
This firmly establishes Land Rover as an iconic name, with important British heritage and significant car history notoriety. This is demonstrated by the cult following and future legacy of the brand. 
Chicago Autohaus offers Land Rover servicing and aluminum collision repair for Land Rover vehicles to continue the legacy of Land Rover vehicle on the roads of Chicago, Illinois.
Rover An Engineering Enterprise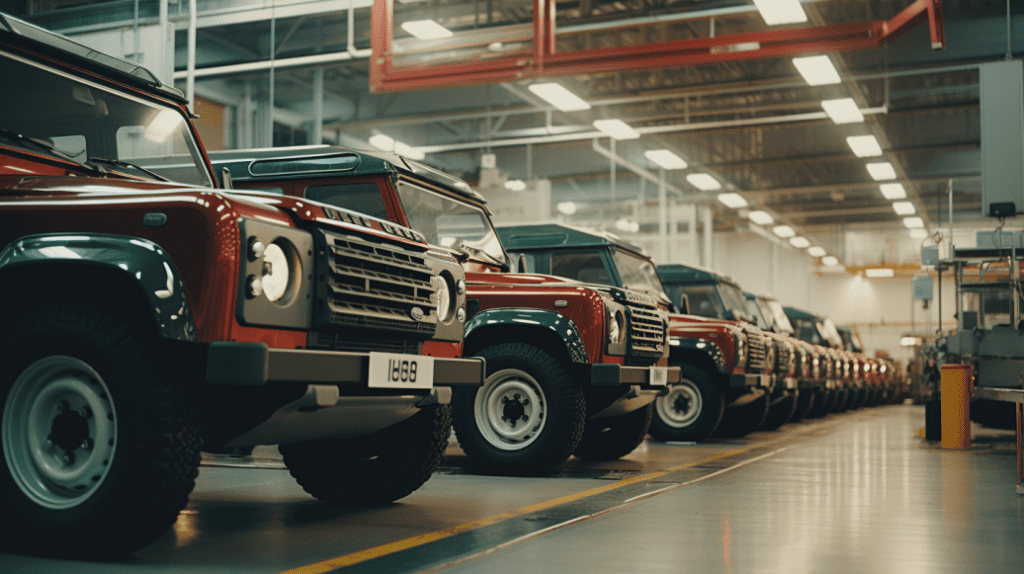 The truth to the company Rover, is that the engineering ability and scope of the company can not be overstated. The founders started creating cars since 1936 and prior made bikes, both push and motor powered! Loyalty is still seen today in the lovingly owned later edition rover 75's a jaguar luxary saloon model which was the final model produced before the company Rover closed the doors of the production plant in 2005. Many people were both shocked and disappointed by the UK government failed to create a rescue plan for the Rover motor plant based in Longbridge, a loss of 6000 jobs. However during the golden years of Rover and originating from the early days, as far back as 1951 Land Rover was seen as a versatile 4×4 country off road vehicle used farmers and country land owners alike.
Land Rover Series
Land Rover, as a British icon received a Royal Warrant, so a recommendation and approval through use by the British Royal Family! This 4×4 off road vehicle has gone through a number of series, including a military model used by the services. The original name for the Land Rover series, which was again revised for the final models was simply called the "Defender". Throughout its development Land Rover has been produced for civilian / commercial or Military use. Land Rover competes with such models as the BMW X series and the Mercedes G series.
Historic Land Rover Models
1. Land Rover Series I (1948-1958)
2. Land Rover Series II (1958-1971)
3. Land Rover Series III (1971-1985)
4. Land Rover Defender (1983-2016)
5. Land Rover Discovery Series I (1989-1998)
6. Land Rover Discovery Series II (1998-2004)
7. Land Rover Discovery Series III (2004-2009)
8. Land Rover Discovery Series IV (2009-2016)
9. Range Rover Classic (1970-1996)
10. Range Rover P38A (1994-2002)
11. Range Rover L322 (2002-2012)
15. Land Rover Freelander (1997-2014)
Current Land Rover Models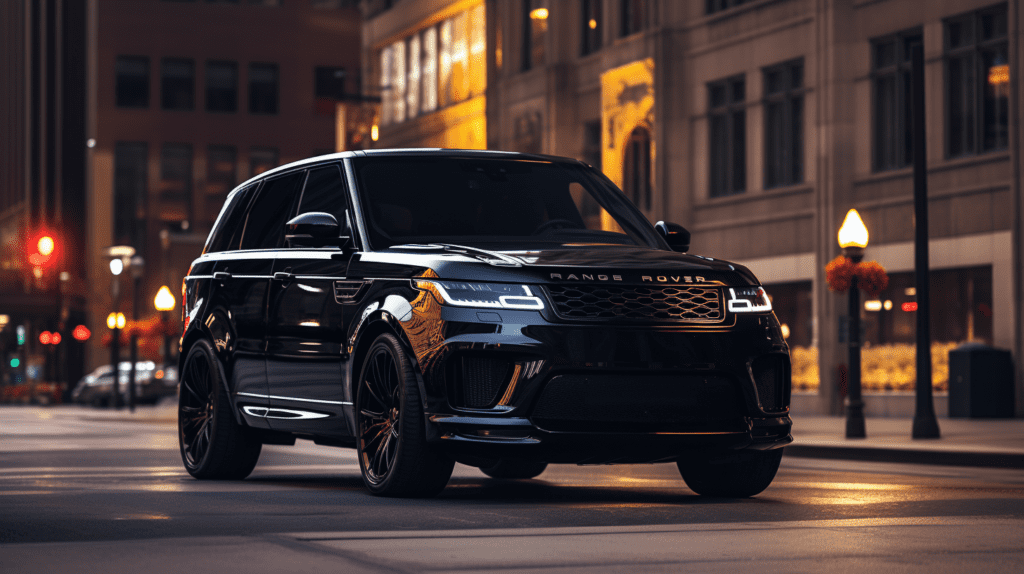 1. Land Rover Defender: The iconic off-road SUV with a rugged design and excellent off-road capabilities.
2. Land Rover Discovery: A versatile SUV with a refined design and spacious interior, suitable for both on-road and off-road adventures.
3. Land Rover Discovery Sport: A compact SUV that combines practicality, luxury, and off-road capabilities in a smaller package.
4. Land Rover Range Rover: The flagship luxury SUV known for its premium features, advanced technology, and superior comfort.
5. Land Rover Range Rover Sport: A sporty variant of the Range Rover with enhanced performance and dynamic handling.
6. Land Rover Range Rover Velar: A sleek and stylish SUV with a modern design, innovative technology, and luxurious amenities.
7. Land Rover Range Rover Evoque: A compact luxury SUV with a distinctive design, advanced technology, and off-road capabilities.
8. Land Rover Range Rover Evoque Convertible: A unique convertible SUV that combines the luxury and versatility of the Evoque with an open-air driving experience.
Pricing
| Model | Base Price | Trim & Features | Source References |
| --- | --- | --- | --- |
| Land Rover Defender | $54,975 | 110 P300 base-level trim with destination fee and popular options | 1, 2, 3 |
| Land Rover Discovery | $58,400 | Base-level trim with destination fee and popular options | 4, 5 |
| Land Rover Discovery Sport | $44,475 | P250 S base-level trim with destination fee and popular options | 6 |
| Land Rover Range Rover | $104,500 | Base SE trim with a 335-horsepower six-cylinder engine and a host of standard and available features | 7, 8 |
| Land Rover Range Rover Sport | From $84,350 to $122,850 MSRP | P360 SE trim to P350 First Edition trim | 9, 10 |
| Land Rover Range Rover Velar | $60,300 | – | 11 |
| Land Rover Range Rover Evoque | $45,000 | – | 12 |
Military Versions
The 4×4 common colour olive green gave the vehicle a military style from its conception, making it a natural choice for the british army. The series 1 was field tested by the army for service use, and implementation which added to the vehicles popularity. The most common army use version of the Land Rover is 101. A shell version striped down for transport and communications, although other variations exist and are in fact still in use. Other models include 109 series, 130 defender ambulance and the Liama prototype, future replacement of the 101 model.
Industrial
Functionality
Land Rover, a brand of rugged and versatile vehicles, has various functions in farming equipment. Some of its key functions include:
1. Transportation: Land Rovers are commonly used for transporting people, tools, and equipment around the farm or between different fields. They have a robust design and off-road capabilities, allowing them to navigate through rough terrains and muddy fields.
2. Towing: Land Rovers are equipped with powerful engines and sturdy frames, making them suitable for towing heavy loads. They can tow trailers, wagons, and other farming equipment such as plows, harrows, or sprayers.
3. Off-road capabilities: Land Rovers are known for their superior off-road performance. This makes them ideal for navigating through challenging terrains such as muddy fields, uneven landscapes, or steep slopes. Farmers can use Land Rovers to access remote areas of the farm or to reach livestock grazing areas.
4. Utility and versatility: Land Rovers come in various models and configurations, offering a range of utility options for farmers. They can be customized with different attachments, such as winches, roof racks, toolboxes, and towing hitches, to suit specific farming needs. This versatility allows Land Rovers to perform a wide range of tasks on the farm.
5. Crop and livestock management: Land Rovers can be used for various crop and livestock management activities. For example, they can be fitted with sprayers or seed spreaders to apply fertilizers or pesticides to crops. They can also be used for herding livestock or transporting animals to different areas of the farm.
6. Emergency response: Land Rovers are often utilized by farmers in emergency situations, such as during floods, storms, or fires. Their off-road capabilities and sturdy construction enable them to provide assistance and support in such situations, whether it's rescuing stranded livestock or transporting essential supplies.
Overall, Land Rovers serve multiple functions in farming equipment, providing farmers with a reliable and versatile vehicle for various tasks on the farm.
Land Rover Training – Professional Off Road Handling Training
Land Rover Training offers professional instruction on the off-road handling and ability of Land Rover vehicles. Our training programs are designed to provide drivers with the necessary skills and knowledge to safely navigate challenging terrain and make the most of their Land Rover's capabilities.
Our expert instructors have extensive experience in off-roading and are equipped with the latest techniques and techniques to ensure that participants receive the best training possible. Whether you are a beginner or an experienced off-road driver, our training programs cater to all skill levels.
During the training sessions, participants will learn various off-road driving techniques such as hill descent control, hill start assist, wading capabilities, traction control systems, and more. They will also be taught how to effectively use the vehicle's different drive modes and features to optimize performance in different off-road conditions.
Safety is of utmost importance in our training programs. Participants will receive comprehensive instructions on how to assess and manage risks, as well as how to properly recover a vehicle in case of getting stuck or encountering obstacles.
Our off-road training courses are conducted in specially designed environments that mimic real-world off-road conditions. This allows participants to practice their skills in a controlled and safe environment before taking on more challenging terrains.
At Land Rover Training, we believe that the best way to fully appreciate the capabilities of Land Rover vehicles is through professional instruction. Our goal is to empower drivers with the skills and confidence to explore the great outdoors with their Land Rover vehicles while ensuring their safety and well-being.
Land Rovers Future
Land Rover's future looks promising as they continue to innovate and adapt to the changing automotive landscape. Here are some key aspects of Land Rover's future:
1. Electric and hybrid vehicles: Land Rover has already started its transition towards electric vehicles with the introduction of the Range Rover and Range Rover Sport plug-in hybrids. They have plans to release more electric and hybrid models in the coming years, aiming to offer a fully electric option for every Land Rover model by 2030.
2. Sustainability and environmental initiatives: Land Rover has committed to achieving zero tailpipe emissions by 2036. They are investing heavily in sustainable manufacturing practices and are exploring ways to reduce the carbon footprint of their vehicles. Additionally, Land Rover is involved in conservation and environmental initiatives to protect natural habitats.
3. Autonomous driving technology: Land Rover is actively working on autonomous driving technology and aims to offer autonomous capabilities in their future models. This technology will enhance safety and provide a more convenient driving experience.
4. Advanced connectivity and infotainment systems: Land Rover is continuously upgrading their connectivity and infotainment systems to keep up with the latest technological advancements. They are focusing on integrating features like advanced navigation, connectivity with smart devices, and enhanced entertainment options.
5. Expansion into new markets: Land Rover is exploring new markets to expand its presence globally. They are targeting countries with growing economies and emerging luxury car markets, such as China and India.
Overall, Land Rover is committed to a sustainable and technologically advanced future, with a focus on electric vehicles, autonomous driving, and enhanced connectivity. They aim to remain a leader in the luxury SUV segment while adapting to the changing demands of consumers and the automotive industry.