Chicago Autohaus
Auto Body Repair Authorized Insurance Repair Facility
Chicago Autohaus is an authorized repair facility for numerous nationwide insurance agencies. We take great pride in providing the very best collision repair services so that the biggest names in the auto insurance industry can have full faith in not only our quality services but also our outstanding customer service.
Auto Body Shop Chicago
If you are looking for a quality auto body shop near me for auto body repair,  that has served Chicago for over a decade you have  come to the right place. We are one of the top companies in Chicago collision repair and auto maintenance. As an essential business we are fully operating and functional.
We offer towing,  pickup and delivery of your vehicle. Just schedule appointment on our contact page for your vehicle pickup, also fill out the online estimates form. Chicago Autohaus is not just your standard body shop, in fact we try to model our entire culture opposite of what most have come to know as the "auto repair industry". Chicago Autohaus is the top rated automotive industry services provider.
We have taken the body repair and auto glass replacement industry by storm, setting the bar for what auto collision services should be and how customers absolutely need to be treated. Spread the word about just how great our body shop services are.
frame straightening
paintless dent removal
glass repairs
paint matching
structure repair
auto detailing
dent removal
A body shop in Chicago or any Chicago auto body business should be icar certified. A lifetime warranty from a certified collision center in Chicago Illinois should have their lifetime guarantees. Collision repair auto insurance claims are what Chicago Autohaus does best. We offer computerized estimates and computerized paint matching for a seamless process that produces a perfect result.
If you are looking paintless dent removal and dent repair, Chicago Autohaus auto body repair in Chicago, IL offers all forms of paintless dent repair. All collision centers that offer automotive repairs should have all necessary certifications including ASE or Automotive Service Excellence. For antique and classic cars, auto rebuilders and restoration shops in chicago il are located on Wolcott Avenue.
Auto Repair Shop Chicago
auto repair in Chicago
automotive repair Chicago
Chicago auto repair
automotive repairs
When you're looking for a locally owned automotive repair shop for domestic cars or import cars, expert auto services are top priority here at Chicago Autohaus.  From vehicle maintenance to engine repair, our ASE certified technicians provide everything from a standard auto inspection and preventive maintenance like tires rotated, wheel alignment to complete auto repair and transmission repair. 
There's a lot that goes in trying to fix auto problems. Reliable auto shops in Chicago should all give a guarantee on all repairs. Chicago auto repair mechanical issues can range from the small change of a sensor to needing engine replacement. Usually with scheduled maintenance being done on time, especially when a engine light comes on or an emission test is failed a simple  systems repair can prevent major issues.
If a vehicle starts to overheat, its best to check to see if the ac and heat are working properly. Fixing heat repair issue can keep a minor engine repair from turning into needing a replaced engine. If emissions inspections have handed you a failed test, repair and maintenance from Chicago Autohaus is what's needed to pass your emissions test. Transmission repair and maintenance from clutch repair to repair of automatic transmission issues can be handled in house by our transmission specialists.
Authorized USAA Auto Insurance auto body shop
Authorized Farmers Auto Insurance collision repair facility
Authorized State Farm Auto Insurance auto collision shops
Authorized Allstate Auto Insurance automotive collision repair shop
Authorized GEICO Auto Insurance automotive body repair shop
Authorized Progressive Auto Insurance auto body shops
Authorized Liberty Mutual Auto Insurance collision repair facilities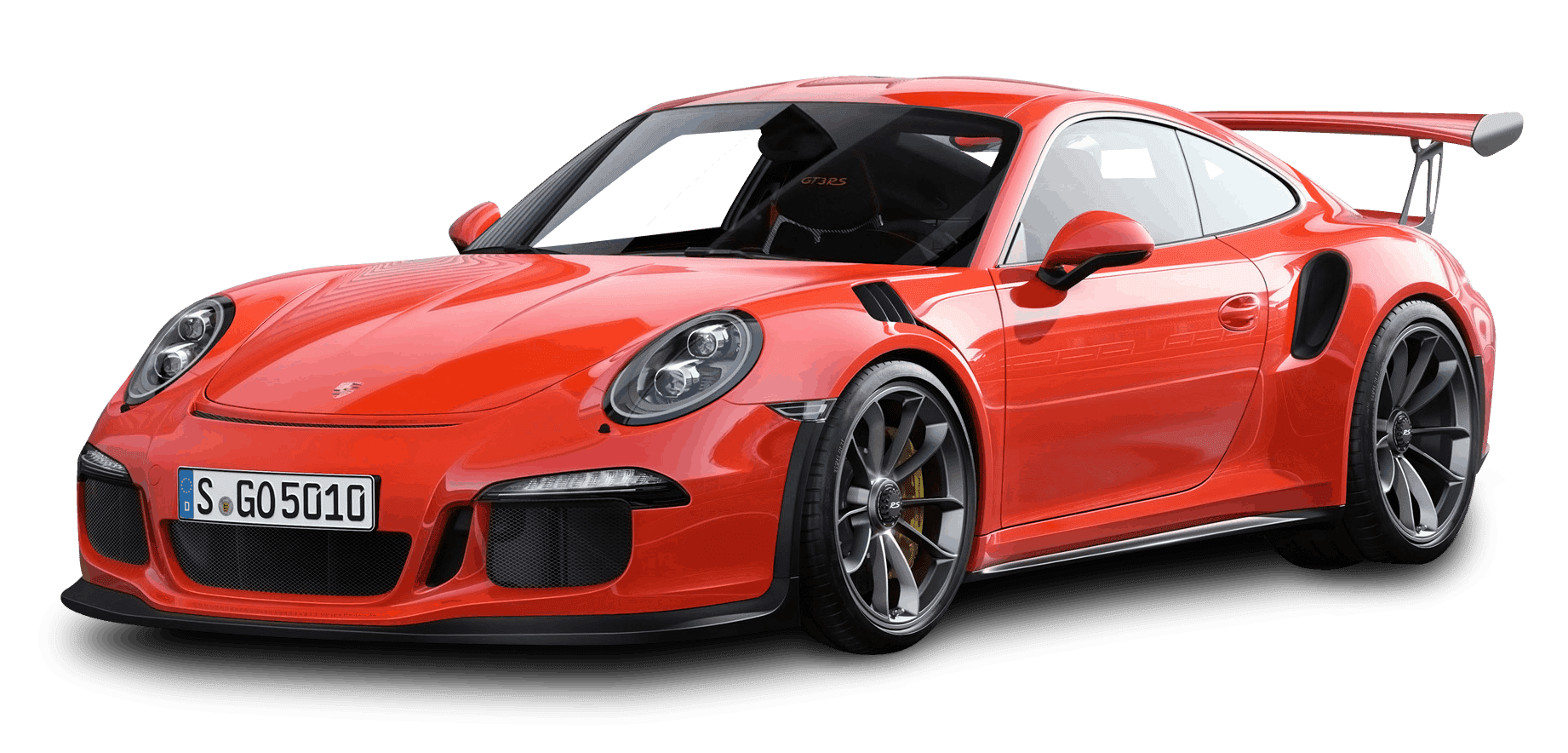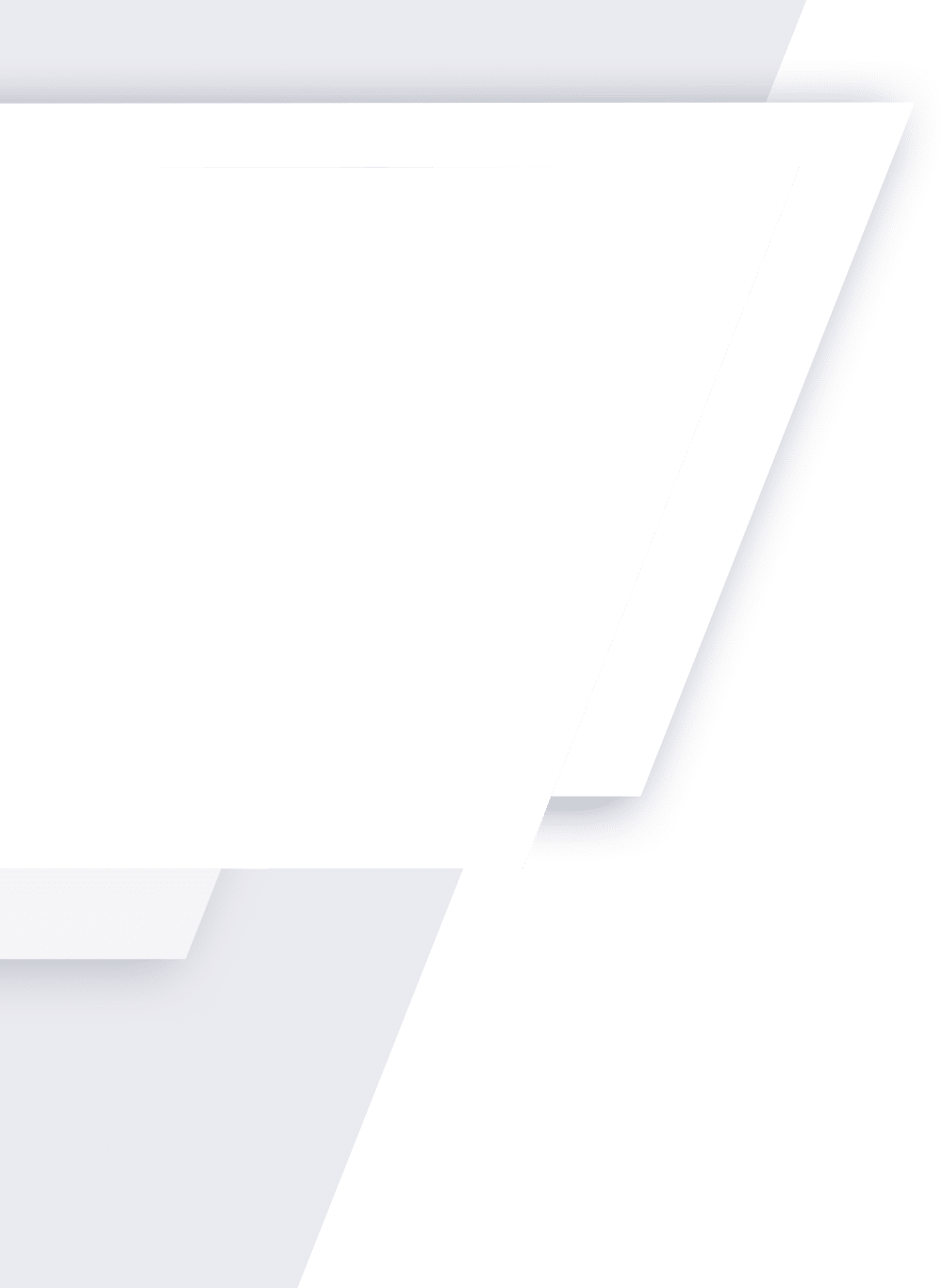 Why Choose Our Shop?
Our full service auto repair shop prides itself on giving our clients the highest quality work and the absolute best in customer service. We have decided that it is time for the consumer to feel just as comfortable fixing their luxury car, as they are buying it. Stop in and talk to one of our knowledgeable auto advisers about your Mercedes, Audi, Jaguar, Lexus, import or domestic car today.
#1 Rated Auto Collision Repair Shop In Chicago, Illinois
Accidents happen, and when your car is at the receiving end of the impact and damages, it can render the car ugly, under-performing or worse, unusable for the next few days. Don't let these things happen to you or your car. When your car requires auto repair, auto body work or vehicle painting, let Chicago Autohaus complete the work for you. As a leading provider of auto repair services in the greater Chicago area, car owners and drivers can expect the best and most competent auto-related services, available at competitive rates.
Fastest Turn Around Time In Chicago
Convenient Chicago Location
"Needed to get my passenger mirror fixed. They were about 30% cheaper than any other shop.""
"They were the least expensive of 4 estimates and they still charged me $240 LESS than the estimate because their body man was able to do it cheaper."
"Chicago autohaus is a great place to take your car for repairs. Timely, reasonable, and adding a little extra. Highly recommended!" Mission Statement – Quite simply, it's one word: You. There is nothing more important. We know your life has been inconvenienced and getting your car repaired is about the last thing you want to do. It's our job to get you back in the game as quickly and safely as possible.
Let Chicago Autohaus be your partner in keeping your car road-ready, and in top condition. With major services like auto repair, custom body work, auto painting and auto servicing, you can finally realize the full potential of your car.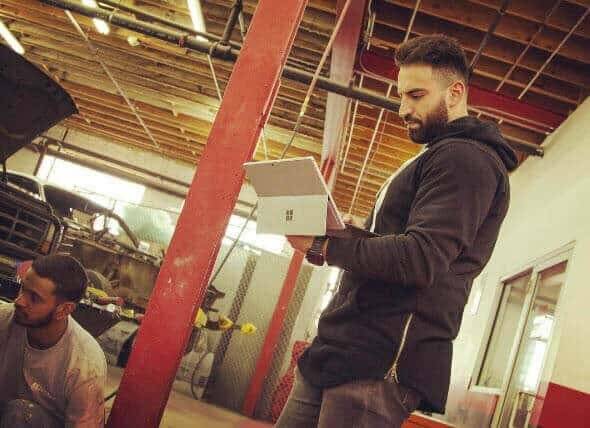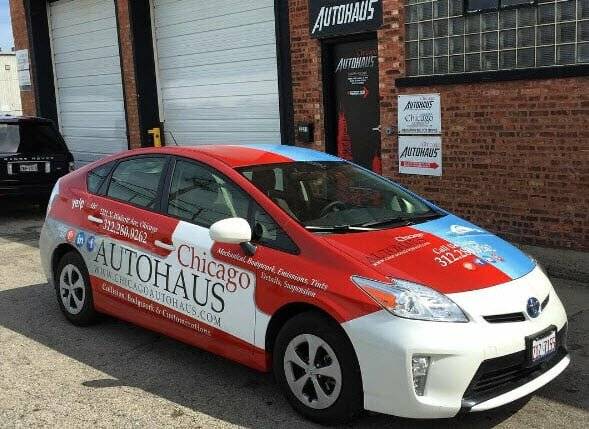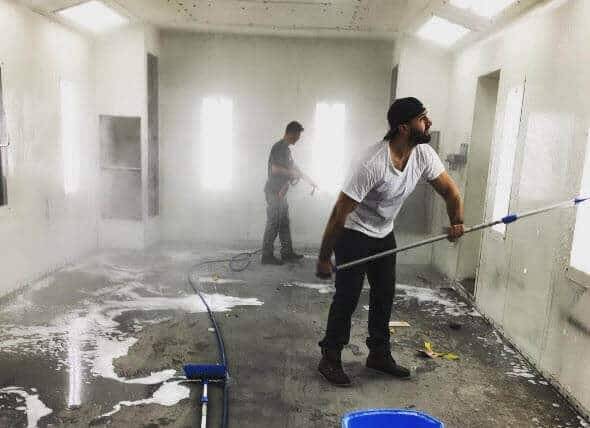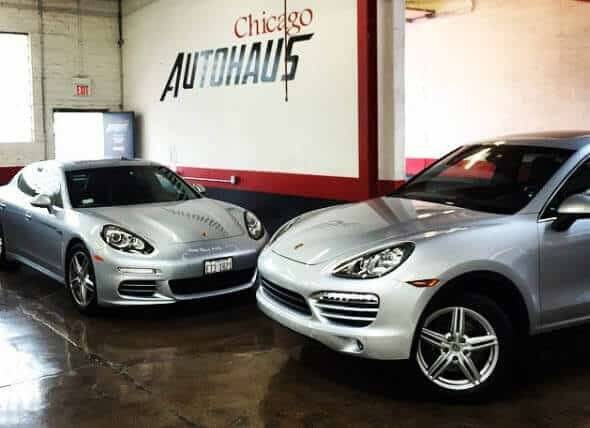 Our Reputation
Nothing means more to us than providing excellent services. Click the button below to read feedback from our satisfied customers.
Book Appointment
Ready to get your collision repair process started? We are ready to help you get your vehicle back on the road, in it's pre-accident condition!
Chicago Autohaus
2321 N Wolcott Ave
Chicago, IL 60614
(312) 835-9747