Auto Body Shop North Center
Vehicle Painting Shop
collision repair shops

auto body repair shop

North Center chicago body shops
We Offer Custom Auto Paint Services & P

aintless Dent Repair


We have the most comprehensive DuPont paint matching system
Auto paint can make a difference in making your vehicle stand out, addressing damages. Let our North Center services specialists team do the work, automotive paint packages aimed at restoring your car. Different paint packages are available, from spot painting and paintless dent repair to basic paint and even a custom paint job to meet specific requirements. Sometimes, your vehicle​ gets into a minor collision so your ride needs a basic touch up. Only the areas needing repair or touch up will get the attention. We offer a masking process that allows the new paint 'to blend' with the stock paint, so your vehicle's transformation is flawless. Custom and premium paint is also possible, and are shop auto body bundled scratch repair, priming and sanding to prepare the paint surface for the application of a premium paint. This comes with a warranty. With major services like auto repair, custom body work, auto painting and auto servicing, you can finally realize the full potential of your car.
Authorized Insurance Repair Facility for

North Center, Chicago

 Auto Body
We are an authorized repair facility for numerous nationwide insurance agencies. We take great pride in providing the very best collision repair services so that the biggest names in the auto insurance industry can have full faith in not only our quality services but also our outstanding customer care. Let our expert ASE-licensed technicians evaluate your vehicle, and tell you what maintenance is required. The service will always be carried out in a professional and affordable way. Our services are fast, affordable and reliable, schedule your appointment with us today for a free quote.
Preferred Auto Body Shop For USAA, Farmers, State Farm, Allstate, GEICO, Progressive, Liberty Mutual
Why Choose Our Shop for
damage car repair, hail damage car, trustworthy auto body, & paintless dent repair?
Looking for a North Center auto body shop? Our full service automotive repair shop prides itself on giving our clients the highest quality body repair work and the absolute best in customer service. We have decided that it is time for the consumer to feel just as comfortable fixing their luxury vehicle, as they are buying it. Stop in and talk to one of our knowledgeable advisers about your Mercedes, Audi, Jaguar, Lexus, import or domestic vehicle today. Call us today if your vehicle has been in an accident, we can help you get back on the road and running for years.
Car Bumper Repair Services
Our professionals are skilled in making precise repairs to bumpers made of steel, or semi-rigid/ rigid plastic.
Bumper Repair
Auto Fender Repair Services
Our team can carefully manipulate any car or truck's fender material, from steel to aluminum, to restore the fender's shape and fit to it's original "pre-fender bender" condition.
Fender Repair
Windshield Repair & Replacement
Windshields are frequently broken, cracked, or shattered in accidents. Compromised windshields are repaired to the manufacturer's specifications by our certified experts.
Windshield Repair
Auto Painting Services
People typically notice your car's paint right away, especially if it's chipped or faded. We have the most up-to-date computerized paint-matching technology, and some of the city's top vehicle painters to restore your vehicle's paint.
Auto Painting
Auto Dent Repair & Removal
The most common body damage tends to be dings and dents. Almost every car has some sort of dent. We will have your vehicles finish looking glassy and smooth.
Dent Repair Services
Chicago's Fastest Auto Collision Repair Turn Around Time!
Experience
North Center

Chicago's Most Loved Collision Repair Shop
Looking for "body shop North Center"? As a professional team specializing in auto body repair, we put a premium on your car needs. The first stage of repair is damage assessment. We bring in your car, assess the extent of damage, and recommend whether to replace body parts, or proceed with repair and/ or servicing. Our recommendations will depend on the damages, and what will suit your best. While we repair the car, we make sure that our staff will try to retain much of the original equipment, but repair all obvious car exterior damages, from dings, dents and scratches. For serious damages and other specific repair requirements, we also offer custom services.
Work With Chicago's Favorite Auto Body Shop!
Complete Automotive Services
At Chicago Autohaus, we provide our North Center customers with different repair bundled packages that can address minor repairs to full vehicle customization. We also offer auto restoration services for high-end and classic vehicles, muscle cars and hot rods. With great attention to detail, restoration experience and the technologies to address all kinds of cars, in different phases of damage, you will get your car in the best state possible. Contact us today to get a free quote on collision repair near North Center on different makes and models, classic cars included.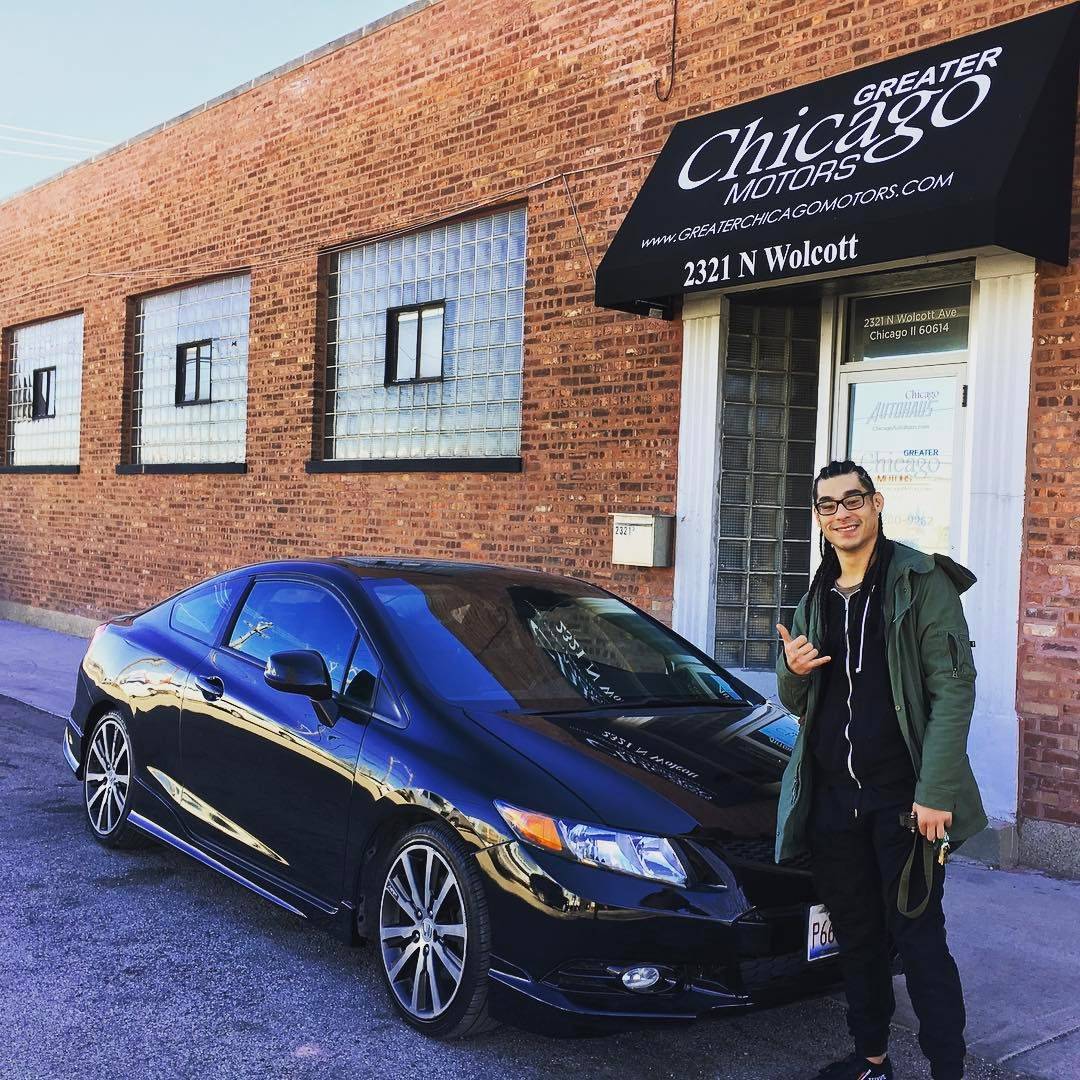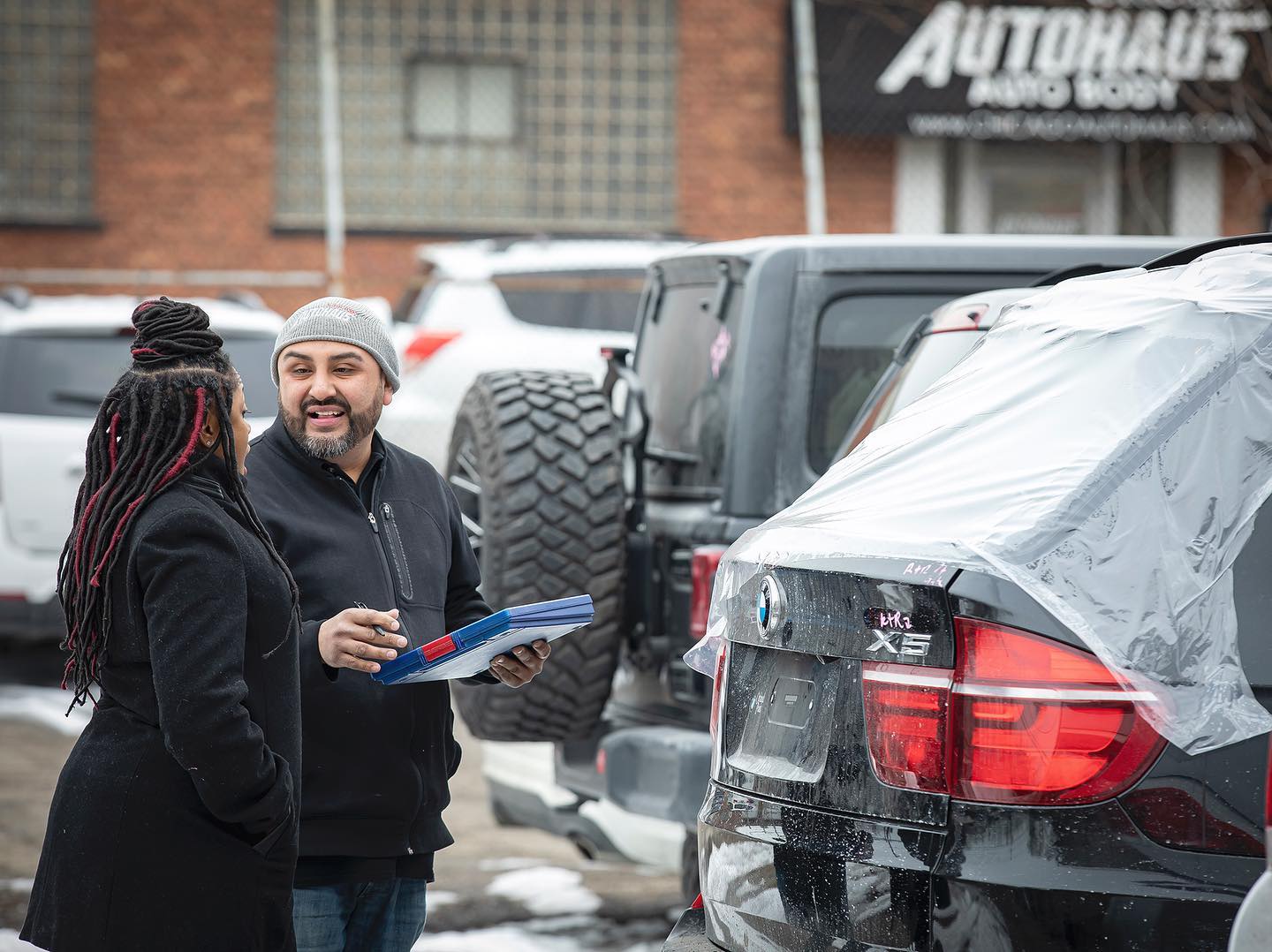 Quite simply, it's one word: You. There is nothing more important. We know your life has been inconvenienced and getting your car repaired is about the last thing you want to do. It's our job to get you back in the game as quickly and safely as possible. Come visit our shop today!
Our Reputation
Nothing means more to us than providing excellent services. Click the button below to read feedback from our satisfied customers.
Book Appointment
Ready to get your repair process started? We are ready to help you get your vehicle back on the road, in it's pre-accident condition!
2321 N Wolcott Ave
Chicago, IL 60614
(312) 835-9747