Progressive Authorized Repair Facility In Chicago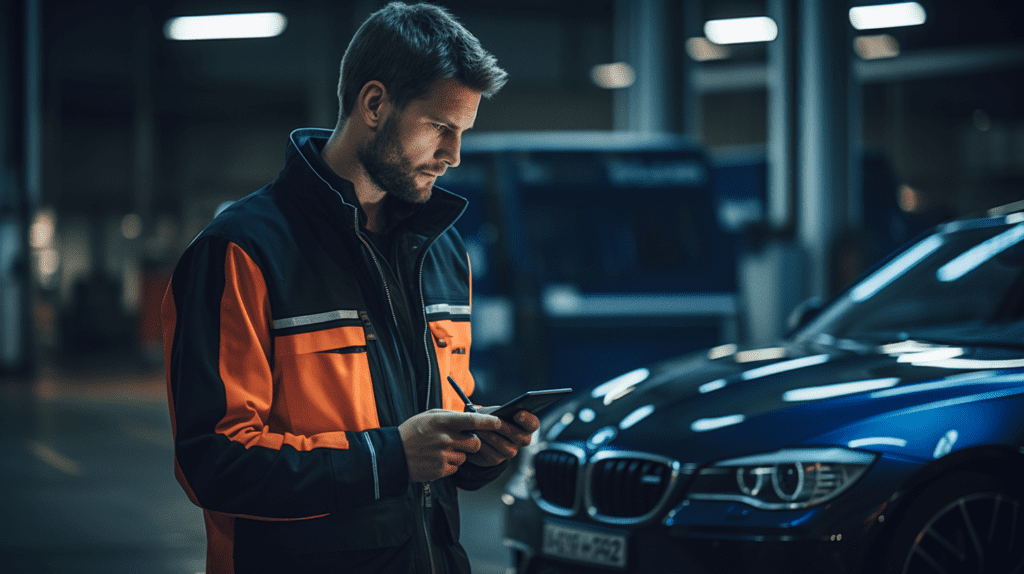 Looking for "Progressive vehicle inspection sites near me"? Accidents happen, and when your car is at the receiving end of the impact and damages, it can render the car ugly, under-performing or worse, unusable for the next few days. Don't let these things happen to you or your car. When your car requires auto repair, auto body work or vehicle painting, let Chicago Autohaus complete the work for you. As a leading provider of auto repair services in the greater Chicago area, car owners and drivers can expect the best and most competent auto-related services, available at competitive rates.
Progressive Collision Repair Shops In Chicago
Chicago Autohaus is hands down the number one auto collision repair facility in Chicago. After thousands of vehicles across the Windy City have passed through our doors, we still attain a 5-star rating across all online review platforms. Whether it is auto painting or accident repair services that you need, our company is here to assist you change the vehicle that you drive, back into the vehicle that you love. We have a great relationship with all insurance companies and guarantee our work.
Progressive Approved Body Shops Near Me
Experienced Mechanics Fix Your Car: We only employ senior ASE certified mechanics in our auto body repair store. Our staff has years of experience in the local collision repair industry, and we are trained in the latest collision repair training courses. We will pinpoint your problems, fix them, and get you back on the road in no time.
Honest Work: You'll always receive sincere and crystal-clear information in every single dealing with Chicago Autohaus. You can look us up on your favorite review site for proof of this. He are one of the highest rated local body shops in Chicago on Yelp, Facebook and Google local.
Always Available: Whenever you need us, we are here. Located in the heart of the city, making it easy for you to reach us during an emergency.
Excellent Customer Service: You will always be treated politely and with the respect that you deserve. If you need anything or have a question, just give us a call!
Top-Quality Auto Paint and Materials: Your car will always be fixed with the best quality materials, using the best tools and auto paint available in the auto collision business.
If you are in search for "Progressive network shops near me" you have come to the right place.
Progressive Drive In Claim Center Locations
We understand the inconvenience of being in an accident. After talking with the other driver, figuring out where to go is another headache. In the best circumstance, hopefully, you find an auto repair store near you that is trustworthy and has a complete collision repair services available. Bottom line, you just want to get it over with, and have it fixed properly. If this is you, come visit our local auto repair store in Chicago, Illinois and speak with the owner directly!
Mishaps happen, whether you were in a bit fender bender that cracked your bumper, need dent removal or a had a major accident that crushed half of your vehicle, our auto repair facility is the place where you can get affordable and professional auto restoration services.  We are among the fastest in turn around times for Progressive repair shops in Chicago.
Progressive Preferred Vendor List
Step in our auto repair store today and one of our competently trained technicians will work with you to determine the auto paint and accident repair services you require. You will get an affordable written quote that explains the required bodywork, parts, auto repairs, supplies and painting services to get you back on the road in no time.
We are entrusted daily by local law enforcement agencies, families, dealerships, fleet management companies, with cars and trucks with minor to severe collision damage. We use the most up-to-date repair techniques and tools available, to ensure your car is done correctly and in a timely manner. In fact, we boast the fastest turn around time out of all State Farm Chicago auto repair store.
Progressive Network Repair Shops in Chicago
Progressive also has a network of preapproved repair facilities where customers can choose to have their car repaired. These shops are expected to adhere to a code of conduct and meet generally accepted automobile repair industry standards.
Progressive arranges for the correction of any covered repair that fails to meet these standards at no cost to the customer. The Contractor is responsible for collecting the full cost of repairs from the vehicle owner, and payments made by Progressive are generally issued jointly to the Contractor and the vehicle owner.
Unfortunately, the search results did not provide a comprehensive list of Progressive network repair shops. However, customers can contact Progressive directly to get information about network shops in their area.
In conclusion, both USAA and Progressive offer networks of certified repair shops that aim to provide high-quality, fair-priced services to their customers. These networks are designed to give customers peace of mind and ensure that they receive the best possible care for their vehicles following an auto collision.
Citations: