Pre-Purchase Vehicle Inspections in Chicago
At Chicago Autohaus, we understand the importance of making an informed decision when buying a car. That's why we offer pre-purchase vehicle inspections to help you ensure you're getting a reliable vehicle. Our team of skilled mechanics will thoroughly check the car for any potential issues, giving you peace of mind before making your purchase.
If you're considering buying a used car in Chicago, let us help you make a confident choice. Come to Chicago Autohaus for a comprehensive pre-purchase inspection. We'll provide you with a detailed report on the car's condition, so you know exactly what you're getting into. Trust us to help you invest in a vehicle that's worth your hard-earned money.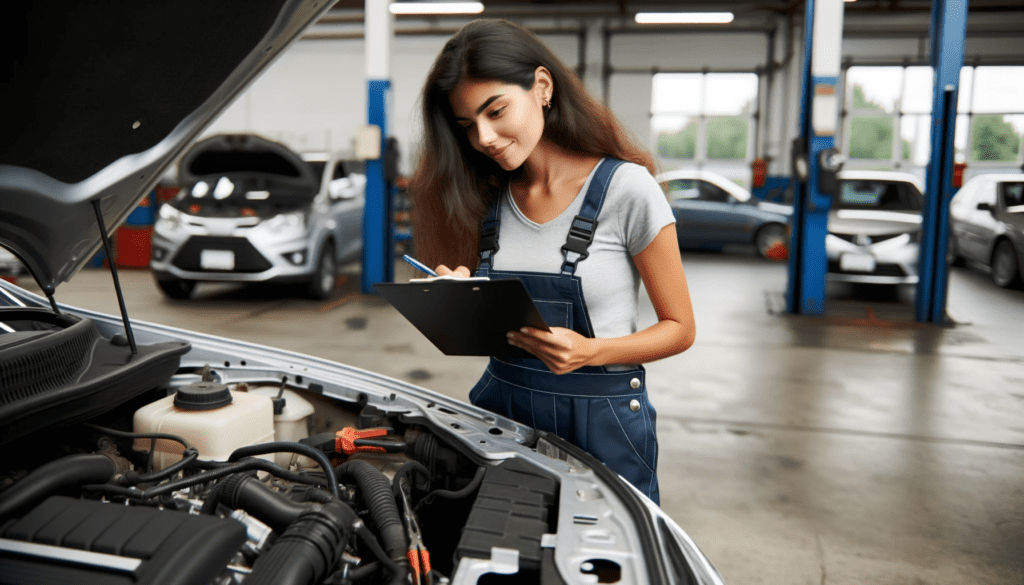 Quick statistics and information on pre-purchase vehicle inspections
A pre-purchase inspection (PPI) is conducted by an independent mechanic to examine a used car based on a checklist of potential problem areas, alerting you to anything that might make you think twice about buying the car.

 

Experts agree that used cars must be inspected by a qualified specialist before the final negotiation for purchase.

 

Most repair facilities will give a written description of the number of points covered in the inspection, typically more than 100.

The cost of a PPI generally ranges from $100 to $300.

 

The PPI is one way to ensure that previous damage has been properly repaired and the car is safe to drive, and the extent of that damage can be a great bargaining tool.

A PPI can help save you money in the long run by uncovering any hidden problems with the car.

A PPI can give you peace of mind by informing you of information you wouldn't otherwise know on your own.

Used car dealers often tout their multipoint inspection service, but it's wise to also find an independent mechanic who is unaffiliated with the dealership to look at the vehicle.

Most sellers will let you take the car for an inspection or agree to have a mobile inspection performed at their home or place of business.

If the inspection report is clean, you can buy with increased confidence. If it unearths ugly problems, you can back away or negotiate a lower price to reflect the cost of repairs.
A pre-purchase vehicle inspection in Chicago can save you thousands on repairs. It can be risky to purchase a used car. When enthusiastic buyers get emotionally wrapped up in the purchase of the car, during visual inspections and test drives, they frequently neglect technical, cosmetic, and safety problems. Some of these problems can only be found with professional diagnostic tools that Chicago auto repair shops use.
If the car being bought is situated in another city and is bought prior to being seen in person, these concerns are exacerbated. Before the sale is final, many buyers want to get a pre-purchase inspection (PPI) conducted to remove much of the anxiety to provide an accurate picture of the condition of the car. At Chicago Autohaus we have several car buyers every month that fly in from areas to purchase a vehicle and they want the piece of mind before driving the vehicle back home, which is usually 5+ hours away.
What is a pre-purchase vehicle inspection?
A pre-purchase inspection is a thorough examination by a trained mechanic before completing the purchase to determine the cosmetic, mechanical, and safety condition of a vehicle.
A licensed mechanic or ASE certified automotive technician who knows the make and model of the vehicle being tested conducts most pre-purchase inspections. The aim of the pre-purchase inspection is to expose current conditions or to disclose maintenance defects that could in the future become potential safety or financial problems for the purchaser.
When should I have a pre-purchase inspection done?
When buying a car without a warranty, or when the vehicle is located in another area, a pre-purchase inspection is strongly recommended. When there is no guarantee, in the event of a failure or major mechanical problem, the buyer automatically assumes all the risk. A trained pre-purchase inspection makes financial sense for this reason.
When the purchaser is unable to take a test drive, cars in other cities present additional obstacles. You can also arrange a pre-purchase inspection with a nearby shop with only a few phone calls where the seller can drop the vehicle off for a couple of hours. During a long-distance transaction, the resulting PPI report gives the buyer added protection.
Where am I able to get a pre-purchase inspection?
At Chicago Autohaus we have automobile technicians who know vehicles and can look at the one that you are potentially buying to do a pre-purchase inspection. For a comprehensive pre-purchase inspection, we have 2 locations that can handle all of your vehicle inspection needs.
There are of course national specialized pre-purchase inspection operations, in addition to conventional automotive shops like our own, which can inspect vehicles almost anywhere in the world. However an online search for "Pre-Purchase Inspection" may show you that the fees for these types of facilities are not practical for a vehicle that you may or may not purchase.
What should be monitored?
Sadly, for a pre-purchase inspection, there is no industry-wide accepted standard or plan. The inspection cost usually dictates the inspection depth and detail. A simple inspection, which involves placing the car on a hydraulic lift and searching for leaks or damaged parts, would be mainly visual.
A comprehensive road test where components such as steering and brakes can be tested will require a more active inspection. A comprehensive inspection will require engine compression testing and examination of a computer engine. Compression testing is an absolute must!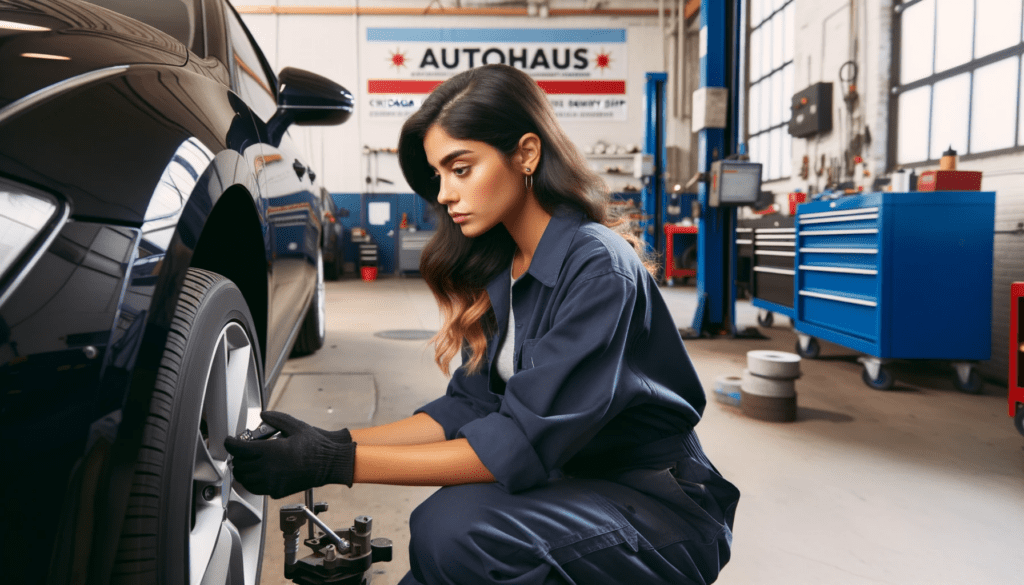 How much would it cost, and who's paying for the inspection?
For the pre-purchase inspection, the buyer usually pays. It can cost $100 to $500 for a pre-purchase inspection depending on the level that you want the car or truck inspected. You may expect a good general mechanical and safety inspection (including a test drive) of the vehicle for that price. It could cost $500-1500 for a thorough inspection of a complex exotic vehicle or luxury car, including comprehensive engine testing.
The pre-purchase inspection is generally performed prior to the transaction; however the sale is subject to the execution of a satisfactory pre-purchase inspection in certain negotiations. An excellent sales tool is a clean study, while a dubious pre-purchase inspection can end the deal. In order to be fair to all parties, the terms of the PPI should be decided by both the buyer and the seller before the inspection takes place.
Sources