Fender Repair McKinley Park
Full Service Fender Repairs
Fenders are crucial components in a vehicle's construction, just as bumpers. They are a metal framework intended to guard the vehicle's wheels, tires, and related frame components. It is common for both the fender and the bumper to sustain damage in a fender bender with another vehicle.
Expectations for Fender Repair Services
During a brief, free estimate, our team of specialists will examine your fender's structural and aesthetic damage. Whether it's simply a few minor scratches or structural damage underneath the fender, we use a thorough diagnostic method to identify the exact degree of the damage.
While small dings may typically be removed with specialist tools or paintless dent repair, minor scratches can typically be repaired by buffing, sanding, or painting. Serious fender damage might necessitate total replacement.
What Is A Fender?
An automobile's fender is the component that surrounds the wheel. Its main purpose is to stop the moving tire from launching road debris into the air, like stones and dirt.
Fenders are made to be rigid and serve as the first line of protection for the most important areas of your car. As a result, any excessive or powerful impact on the vehicle will cause damage to these panels because they absorb the shock. Some automakers choose to incorporate mud flaps that assist in deflecting debris away from the fender, shielding it from damage whenever the vehicle is in operation.


Front Fender Repair
Our front fender repair specialists can quickly get you back on the road, whether you just need a front fender painted, repair work or a front fender replacement near McKinley Park.
Front Fender Replacement
Rear Quarter Panel Repair
You can replace the complete panel, install new skins, or patch the quarter-panels, depending on the damage. Each option has advantages and disadvantages when considering rear quarter panel repair near McKinley Park.
Quarter Panel Repair
Fender Repair Shop Near McKinley Park, Chicago
A little ding all the way up to more severe damages can happen to the fender. The collision repair technicians at Chicago Autohaus are prepared and geared up to fix practically any form of damage to your vehicle's fender. Our services cover steel, aluminum, carbon fiber, and even sheet molded fenders, we can repair a variety of auto body materials.
The Chicago Autohaus team is made up of highly skilled technicians that are the best in their field. To keep up with changes in the industry, our technicians are trained in the most recent fender repair techniques and receive ongoing I-CAR training.
Every make and model of vehicle on the road can be serviced by our technicians at Chicago Autohaus. Our technicians fulfill the Chicago Autohaus Promise by repairing any fender damage to its pre-accident state.
We offer McKinley Park Fender Repair & Painting
The Fender Repair Process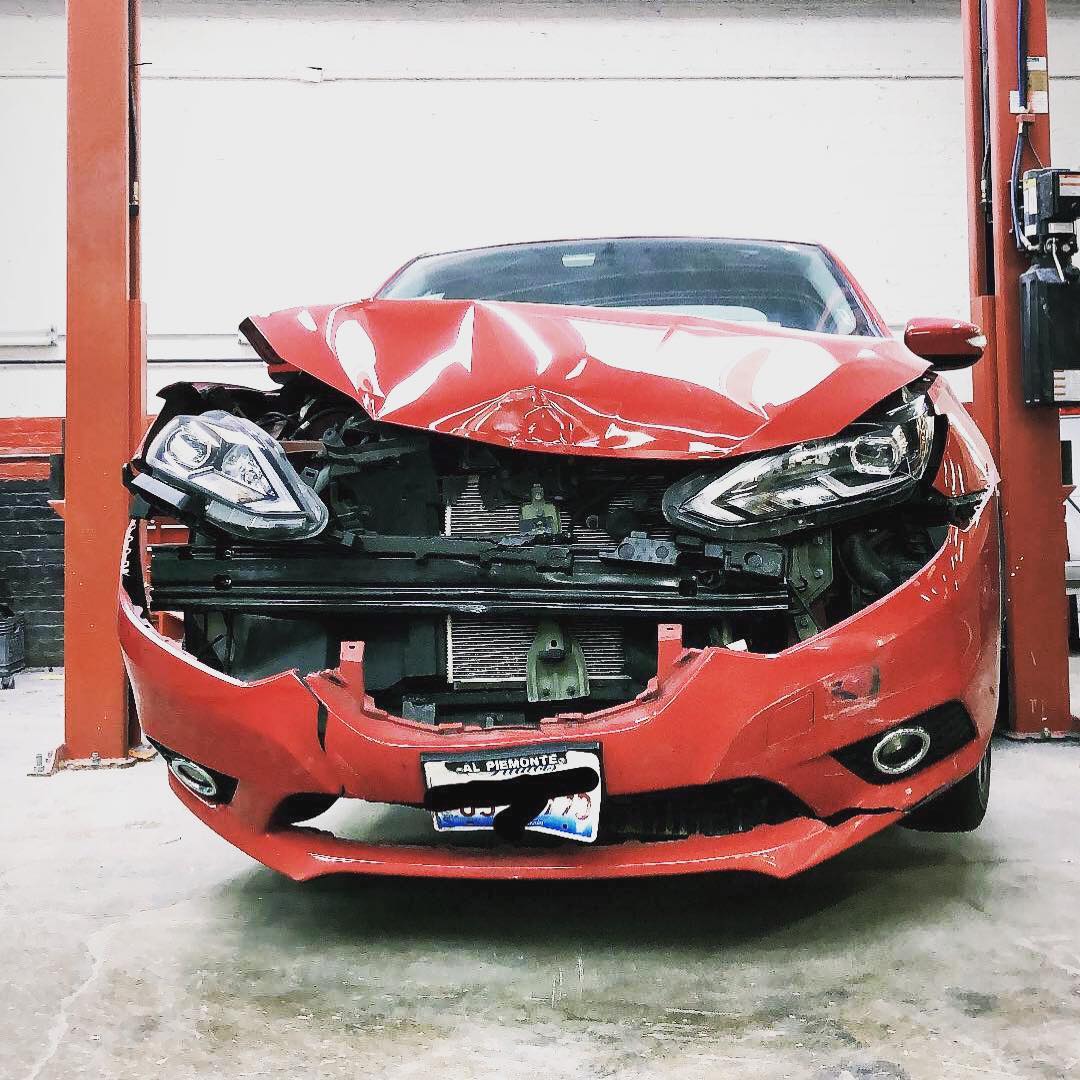 Fender benders are unfortunate common type of accidents that nobody wants to be in. Chicago Autohaus makes sure that your fender is carefully inspected and repaired. In order to completely examine the damage, our skilled technicians dismantle any existing trim and hardware after first carefully examining the exterior of your fender for exterior damage. This enables us to not only inspect the damage more closely but also to create the finest strategy for performing the fender repair correctly.
By meticulously manipulating the material to rebuild the fender's shape and fit, our staff skillfully repairs the fender. We apply primer, let it dry, then sand it down to form a smooth surface so that the paint can be applied when all of the damaged areas have been repaired. Then, using computer technology, technicians apply clear coating, smooth out any remaining imperfections for a smooth surface, and mix the correct paint to precisely match the color of your vehicle. This makes your fender look brand-new once more.
Call McKinley Park's Best Fender Repair Shop!
We can repair any damage to your fenders or rear quarter panels, from slight scratches and dents to significant structural restoration projects, thanks to our training and experience in fender repair. We guarantee that the fenders of your car will be carefully inspected and repaired. We will take care of every step necessary to restore those fenders to top condition, from inspection to a thorough evaluation of the damage.
Chicago Autohaus is the top rated option for fender repair in McKinley Park, IL, thanks to the quality of work we've performed over the years. When one of the most reputable auto shops in the neighborhood is available, why choose a place that provides a substandard fender repair? To experience our excellent services, give us a call right away!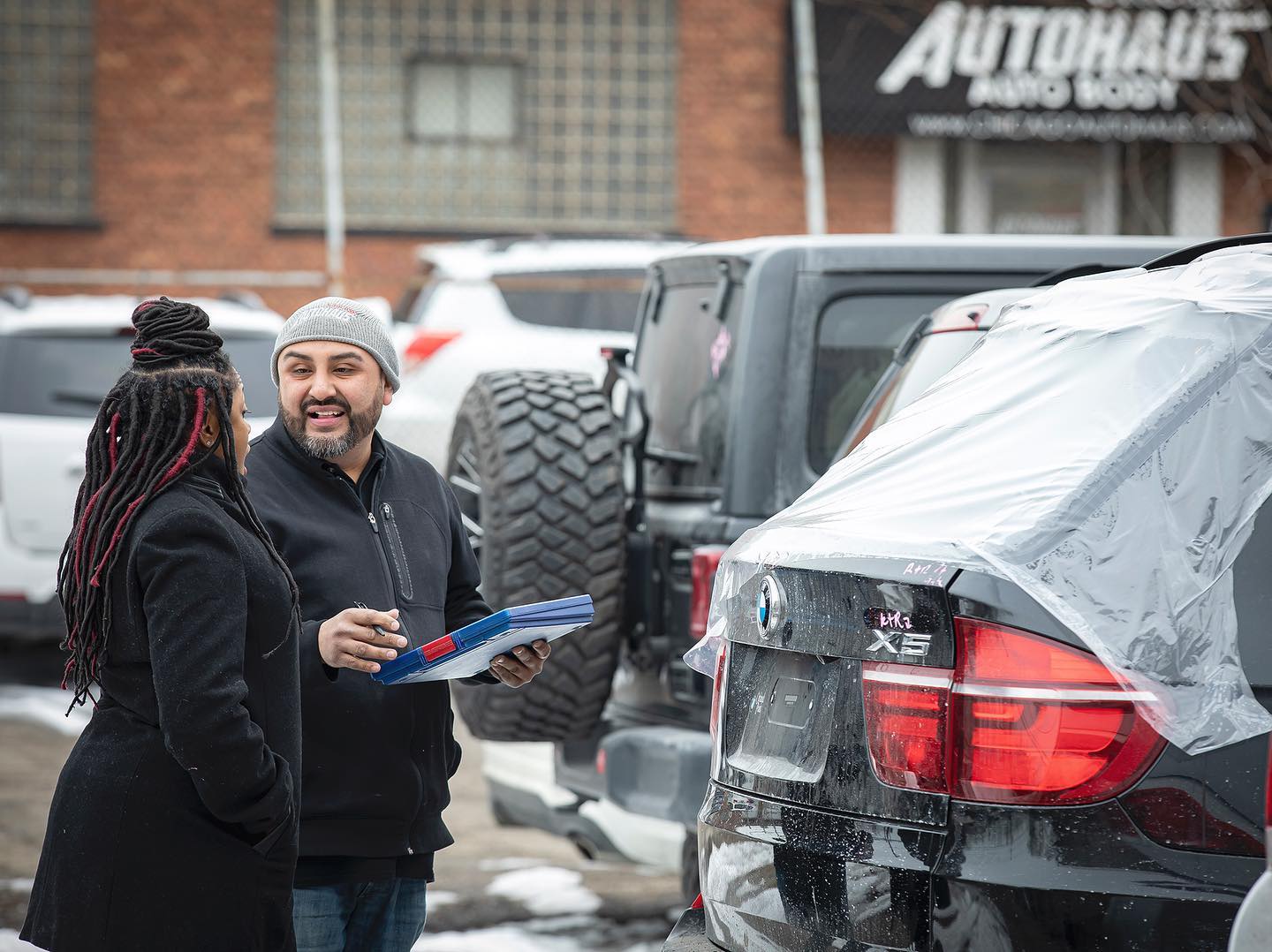 Quite simply, it's one word: You. There is nothing more important. We know your life has been inconvenienced and getting your car repaired is about the last thing you want to do. It's our job to get you back in the game as quickly and safely as possible. Come visit our shop today!
Our Reputation
Nothing means more to us than providing excellent services. Click the button below to read feedback from our satisfied customers.
Book Appointment
Ready to get your repair process started? We are ready to help you get your vehicle back on the road, in it's pre-accident condition!
2321 N Wolcott Ave
Chicago, IL 60614
(312) 835-9747