FORD COLLISION REPAIR CHICAGO
Common Issues With Fords
Our auto body technicians can fix FORD problems and any others your Ford may have and provide the routine maintenance it deserves! Fords are built to last, and the best way to ensure the lifespan of a vehicle is to repair damage and perform regular maintenance services.
Spark Plug Ejection from Cylinder Head
Head Gasket Oil Leak
Brake Pad and Rotor Wear
Ignition Coil Failure Due to Spark Plug Gap
Rough Engine Idling
Standard Ford Maintenance
We are proud to assist you with all of your Ford servicing needs at Chicago Autohaus. The following services are standard maintenance services we provide:
Oil Change & Filter Replacement
Tire Rotation
Wheel Alignments
Tune-ups
Air Conditioner Repairs
Brake Repair & Brake Replacement
And Much More
In addition, if you notice your engine is making an unusual noise or a light on your dashboard is illuminated, our certified mechanics would be happy to look under the hood and see what's up. Our goal is to get you back on the road as quickly as possible, and we take pride in our ability to do so.
Get Your Ford Serviced Today!
Don't put your Ford in the hands of just anyone. You want an auto body shop with OEM-Certified technicians and decades of Ford repair experience. You're looking for Chicago Autohaus. We thoroughly diagnose each issue, employing industry-leading technology to pinpoint the source of your vehicle's symptoms. We'll talk about the best course of action with you, working within your schedule and budget to get you back on the road safely with long-lasting Ford repairs.
We're your best choice for accurate workmanship, whether you need new shocks for your Escape, a Check Engine light diagnosis for your Fusion, or brake repairs for your F-150. For your safety, we always use OEM and name-brand aftermarket parts.
Chicago Autohaus in Chicago, IL, is the place to go for reliable Ford repairs. To schedule an service appointment, give us a call at (312) 835-9747.
Popular Ford Vehicles We Service
Ford Models That Chicago Autohaus services:
ecosport
edge
escape
expedition
expedition max
explorer
F-150
F-250
F-350
F-450
Fusion
Mustang
Ranger
C-Max
Crown Victoria
Econoline
Fiesta
Five Hundred
Flex
Focus
Freestar
Freestyle
Super Duty
Tarus
Transit
Transit Connect
Chicago Autohaus is a full-service ford automotive body shop and collision repair center in Chicago, Illinois that offers auto and body repair services. Our collision repair technicians are Ford Master Certified and Aluminum Certified, so you can trust that a true professional will handle your car, truck, or SUV. Thanks to our meticulous attention to detail and state-of-the-art auto repair facility, it's a quick and painless process. We'll keep you informed about the repair via phone and text messages, so you're always up to date. Give us a call if you are in need of Emergency Truck Road Service.
Chicago Autohaus' body shop works with most major insurance companies, including State Farm, All-State, American Family, Geico, Farmers, Country Ins, etc. We can assist you with anything from a simple bumper replacement to a complete auto body repair.
We provide quick, accurate estimates that are clearly explained to be constantly aware of all costs upfront. We make every effort to ensure that your life is not disrupted in any way.
Chicago's Top Ford Collision Repair Shop!
Ford Vehicle Collision Repair Center In Chicago, IL
Chicago Autohaus employs highly-skilled technicians with years of experience performing Ford collision repair services. Our staff is also friendly and eager to answer any questions or concerns you may have about the problems with your Ford vehicle. From suspension to engine or transmission to providing auto accident repairs for FORD F-150 vehicles, any issue will be examined, diagnosed, and repaired by trained personnel.
Throughout its history, the Ford Motor Company has offered a diverse range of automobiles. Ford has a vehicle for just about everyone, from minivans to crossovers and SUVs, and Chicago Autohaus is happy to service all of them. The F-150 pickup truck and the Mustang sports car, two of their most famous vehicles, are American icons that set the standard in trucking and American muscle cars.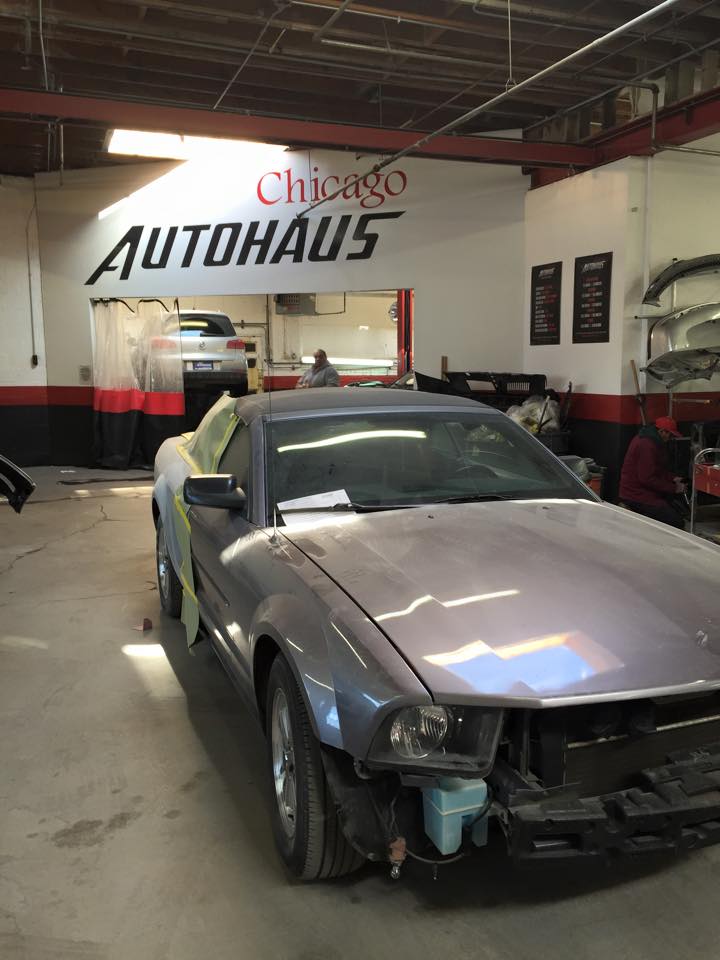 Ford vehicles are known for their simple dependability, but issues do arise from time to time. There is no such thing as an indestructible automobile. Depending on the year and model of the vehicle, suspension, engine, and transmission problems can occur. Bring your Ford to Chicago Autohaus, a body shop with years of experience repairing Ford vehicles at competitive prices.
FCCN repair centers have the specialized training and tools necessary to return your Ford to its pre-collision condition. Our expert technicians understand the importance of using Original Ford Parts that meet the highest standards for fit and function. Beyond helping ensure optimal vehicle performance, having access to the right training, tools and parts means enhanced safety for you and your family.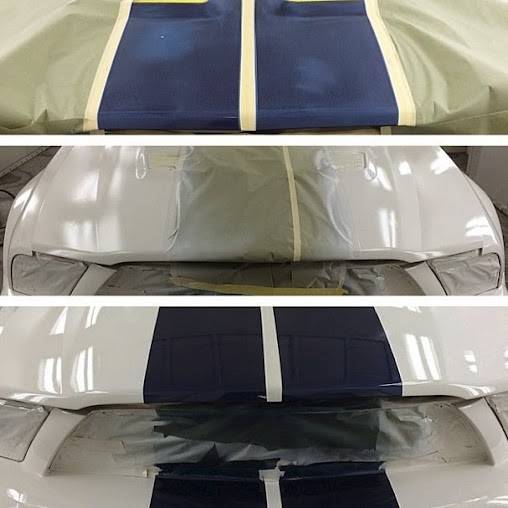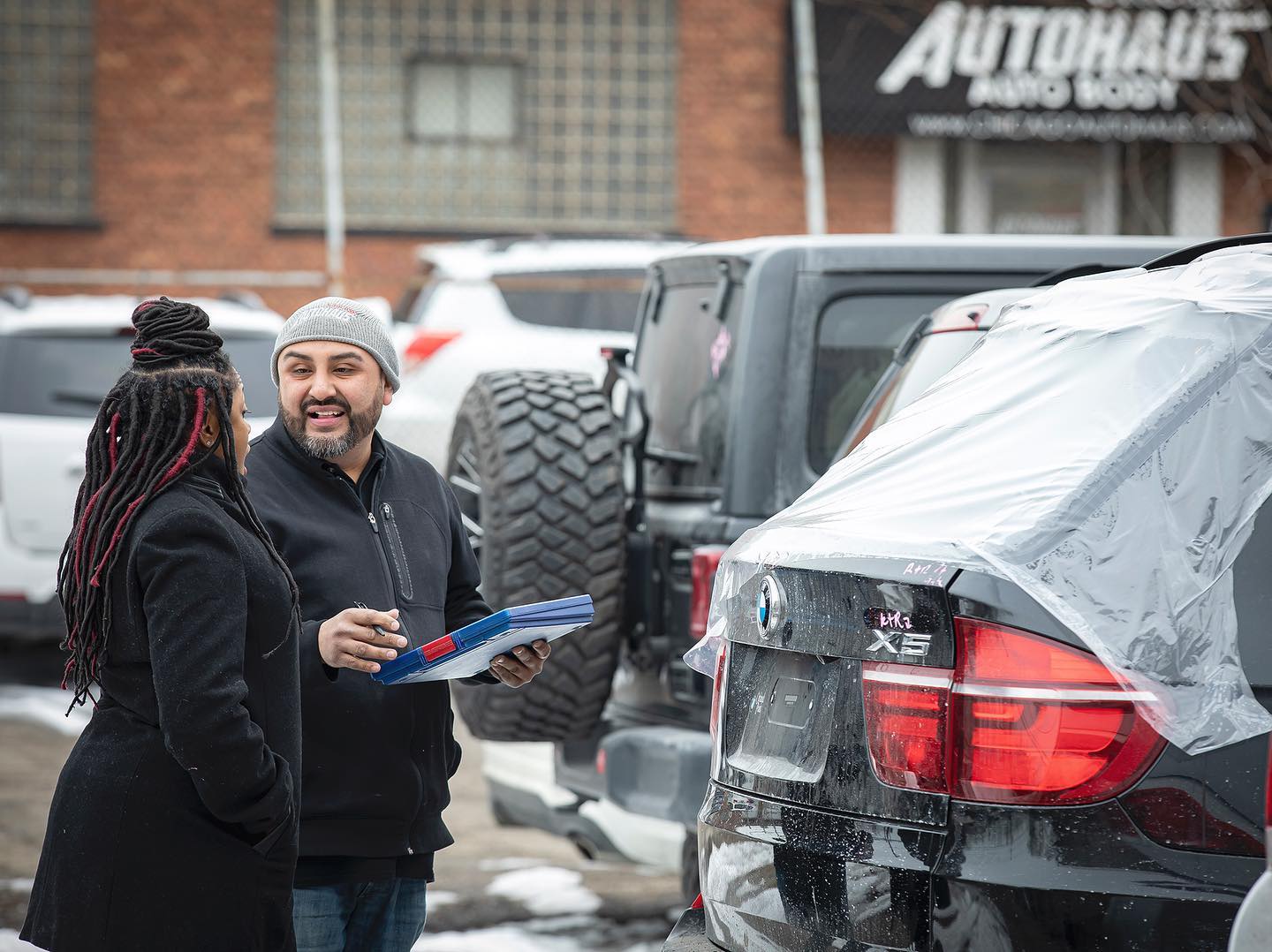 Quite simply, it's one word: You. There is nothing more important. We know your life has been inconvenienced and getting your car repaired is about the last thing you want to do. It's our job to get you back in the game as quickly and safely as possible. Come visit our shop today!
Our Reputation
Nothing means more to us than providing excellent services. Click the button below to read feedback from our satisfied customers.
Book Appointment
Ready to get your repair process started? We are ready to help you get your vehicle back on the road, in it's pre-accident condition!
2321 N Wolcott Ave
Chicago, IL 60614
(312) 835-9747