Chicago Autohaus Collision Repair- Auto Collision Repair Shop Chicago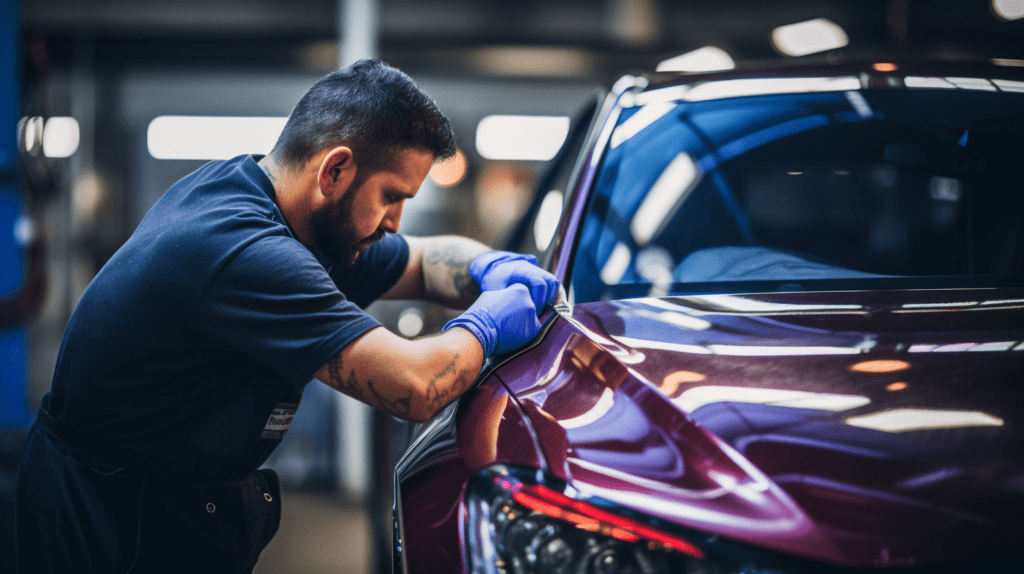 Comprehensive Auto Collision Repair Solutions
At Chicago Autohaus, we pride ourselves in being a comprehensive auto collision repair solution for all car owners in need of quality collision auto repair services. As a leading Chicago auto body shop, we understand that collisions can lead to sizable damage, and that's why we prioritize efficient and effective damage repair to restore your car to its original state.
Our esteemed Chicago auto body repair center houses a team of seasoned technicians who have vast experience in various aspects of auto repair. Through a keen understanding of repair dynamics, we are uniquely skilled to handle diverse repair needs. Be it repair hail, cde collision, or more extensive collision Chicago instances, we leverage advanced tools and skills to offer unparalleled solutions.
Chicago Autohaus is not just another repair shop. We categorize as a fully-fledged collision center capable of rectifying any damage and restoring your car's optimal functionality. We are well versed in handling different car models and makes, ensuring we are a one-stop-shop for all your auto repair needs in Chicago.
By entrusting your car to us, you gain peace of mind knowing it's handled by a respectable repair Chicago center. We round out our services with exceptional customer care, giving you updates throughout the repair process. Trust us, your local Chicago Autohaus, for comprehensive auto collision repair solutions.
Precision Body Work and Paint Matching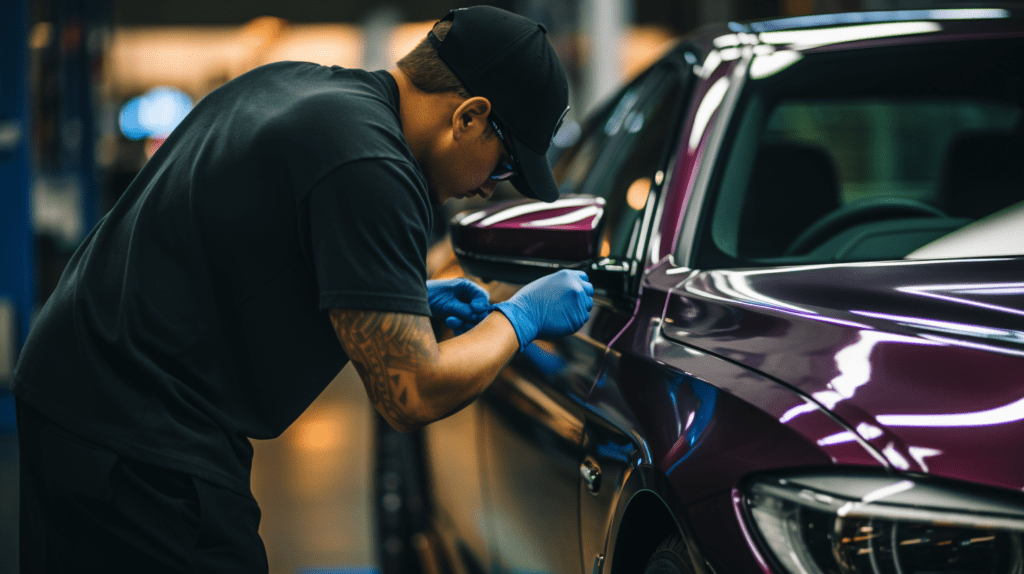 At Chicago Autohaus, we pride ourselves on providing precision body work and paint matching services to the community in Chicago, IL. Our collision repair techniques ensure that your vehicle is returned to you in its pre-collision state. As a premier auto body shop, our body repairs and workmanship are second to none, ensuring vehicles are brought back to their prime. We are located on St and Ave in the heart of Chicago, easily accessible to the folks in the Park area.
Our certified technicians specialize in various services from collision repair to routine body shop work. They are trained to carry out extensive repairs on any vehicle, no matter the extent of the damage. The process of restoring your car's body and paint is done meticulously with absolute precision. Our team in Chicago works relentlessly to get your vehicle back on the road safely and efficiently.
When it comes to collision repair and body repairs, you can trust Chicago Autohaus to deliver superior quality and service. We understand the disruption a collision can cause to your life, so we work to repair and return your vehicle as quickly as possible. Trust us to get you back on track with expert collision repairs and precise paint matching count on Chicago Autohaus on St and Ave.
Frame Straightening and Structural Integrity Restoration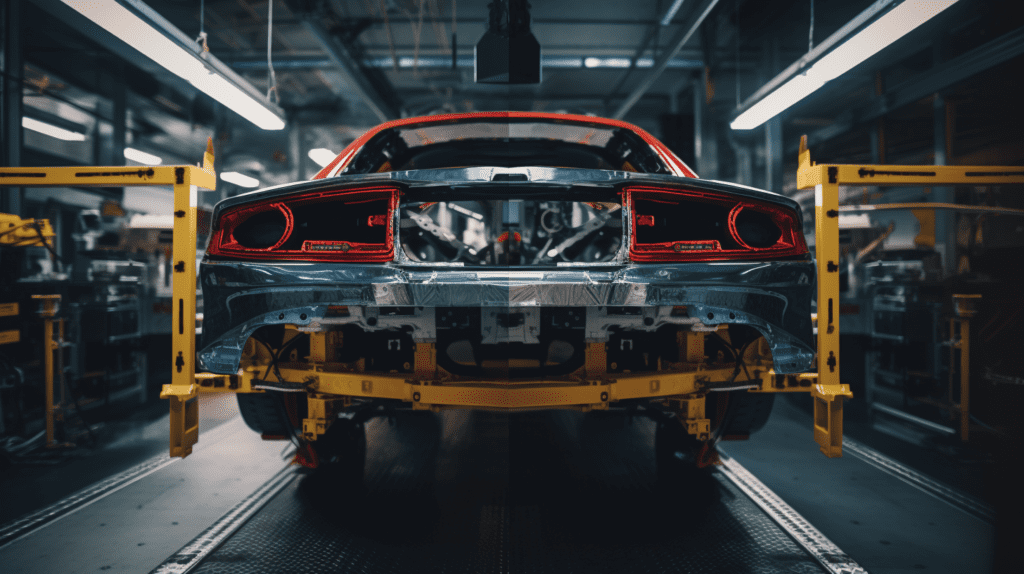 At Chicago Autohaus, we understand the crucial role a car's structure plays in its performance and safety. That's why we offer expert frame straightening and structural integrity restoration, which is a vital part of collision repair. When your vehicle suffers a collision, this can often lead to bent or damaged frames. This is where our collision repair expertise shines brightest.
What sets our body shop apart, is our skilled team of technicians who bring a wealth of experience in frame straightening. We use state-of-the-art equipment to rectify any damage, ensuring your vehicle's frame returns to its original state. Chicago Autohaus' comprehensive services make us the go-to repair shop for auto body and collision repair in Chicago. One aspect of this broad-ranging service is our commitment to restoring your car's structural integrity post-collision.
It's well-known that the primary aspect of any vehicle's safety is its structural integrity. Therefore, we believe maintaining this structural integrity is crucial after any collision repair process. Our body shop is equipped with the latest technology and experienced technicians skilled in restoring vehicle structure to its original condition.
Remember, whenever you're in need of professional collision repair services in Chicago, look no further than Chicago Autohaus. We strive to provide precision body work, excellent customer service, and efficient repairs you can rely on. Choose Chicago Autohaus as your trusted auto body shop.
Your Choice for Collision Repair in Chicago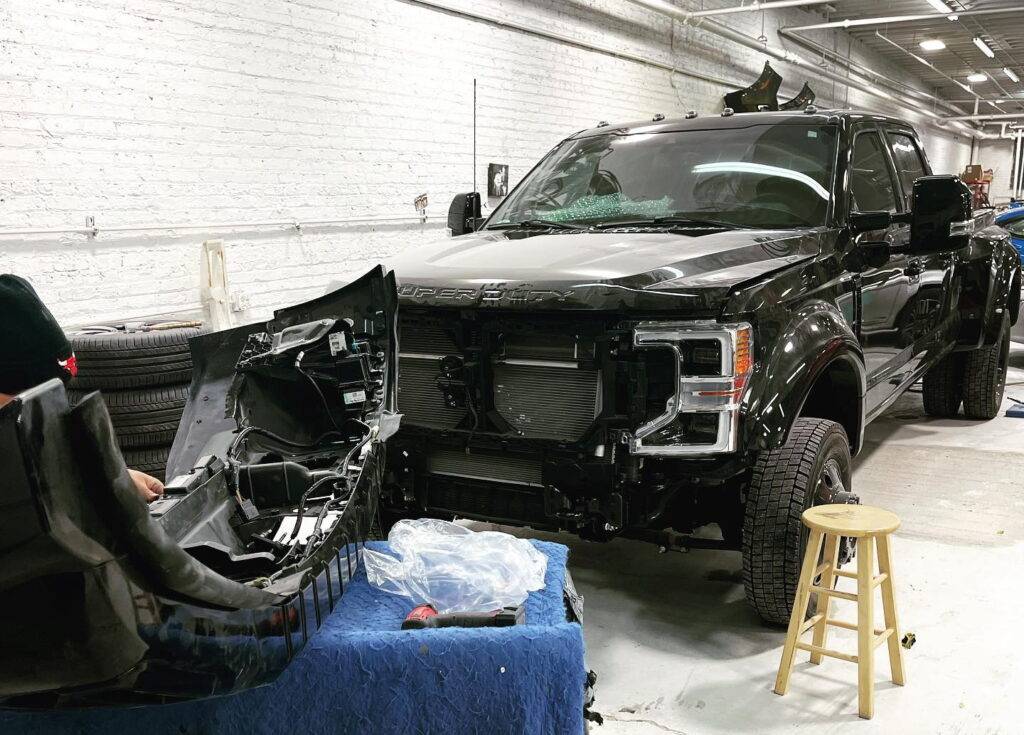 When you're faced with a collision in Chicago, it's important to seek fast, reliable, and cost-effective solutions that won't compromise your vehicle's overall look or performance. Naturally, your choice for collision repair in Chicago should ideally be experts with proven experience in delivering consistent results. Look no further than Chicago Autohaus Collision Repair. We specialize in handling all aspects of body repairs and body restoration following an accident or catastrophe. Regardless of the severity of the impact on your vehicle, our team of skilled technicians is always ready to deliver the highest service standards possible in auto body repairs.
From precision body work to paint matching, nothing is left to chance at our Collision Repair Shop in IL. Our seamless paint matching process ensures that your vehicle's body repairs are practically unnoticeable, therefore restoring its pre-collision look. More so, our frame straightening and structural integrity restoration services in IL are aimed at ensuring that your vehicle remains stable, safe, and able to hit the road with renewed vigor.
So, the next time you require vehicle repairs in Chicago, remember, Chicago Autohaus Collision Repair is your one-stop solution for all collision repairs, regardless of their intensity or severity. Choose us for reliable and professional body work in IL.
Cutting-Edge Diagnostic and Repair Equipment
At Chicago Autohaus, located in the heart of the city on St and Ave, we're committed to providing top-notch auto collision repair services. The heart of our commitment is our state-of-the-art, cutting-edge diagnostic and repair equipment. As one of Chicago's most reputa

ble service providers, we're steadfast in maintaining the highest rating for customer satisfaction. Our equipment deploys the latest technology, enabling us to quickly identify issues and repair your vehicle promptly and efficiently. Our pre-crash diagnostic scanner increases accuracy in assessing damage, ensuring that nothing is overlooked.
Our provider's advanced equipment doesn't just help us repair auto bodies—it helps restore vehicles back to their pre-crash conditions. In Park Ave, where we're conveniently located, we've become known as the go-to solution for all collision repair needs. As a locally owned business, we provide personalized services that larger repair shops often miss. Our diagnostic and repair equipment ensures quality control, maintaining the integrity of every repair process from body work and paint matching, to frame straightening and structural restoration.
At Chicago Autohaus Collision Repair, we're serious about keeping you on the road. Email us today to schedule a comprehensive auto collision repair solution with a team that values your time and provides exceptional services.
Customer-Centric Service Approach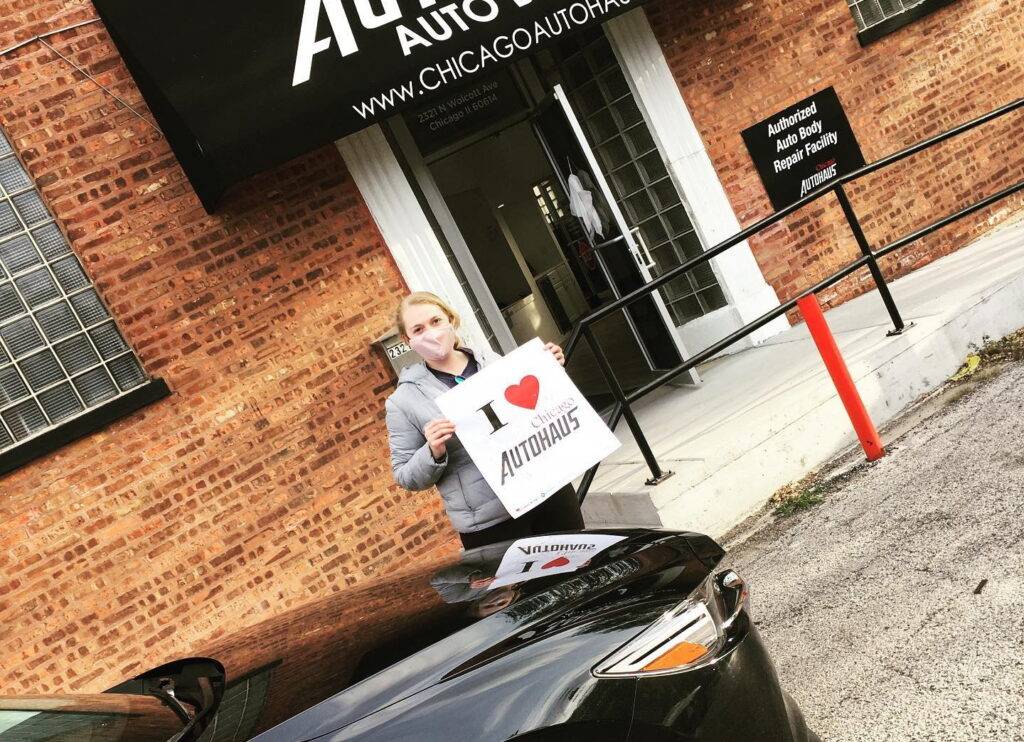 At Chicago Autohaus, the cornerstone of our service protocol is a holistic, customer-centric approach. Our priority is you—your convenience, your satisfaction, and your peace of mind. It is with this goal in mind that we provide comprehensive car repair solutions, precision bodywork, and paint-matching, frame straightening, and restoration of structural integrity, all done with gold-standard precision. For years, this approach has consistently ranked us as a top choice for collision repair in Chicago.
We understand that auto collision repair is a multifaceted process, often involving the replacement of glass components. Hence, our team of expert technicians are well-versed in glass repair and replacement procedures. Whether it's a windshield, a side window, or a rear glass, we're equipped to handle all your glass-related issues with utmost professionalism and swiftness.
In our bid to maintain our leadership position in the Chicago automotive repair industry, we have invested in cutting-edge diagnostic and repair equipment. This allows us to provide accurate estimates and efficient repair services. We're just a call away. Contact us today to schedule an appointment for a detailed estimate. Trust in Chicago Autohaus for all your collision-related repairs and have your vehicle restored to its original state and performance.